From the Principal's Office
Dear Families,
We are almost through the winter and we are ready to see warmer days. Please make sure that your children have appropriate layers to wear. It is that awkward time of year where jackets or sweaters are still needed for part of the day.  Please make sure all clothing is labeled as preschool children do have a tendency to leave things laying around.
Can you believe it is almost time to register for summer camp and for the upcoming 2020/21 school year.  In house early bird registration begins very soon, we will keep you posted as soon as we have the date.
It is really important that we get all of our current families registered for the Summer and Fall before we begin our open enrollment on March 21st so that no one misses out on a space. Please take the time to complete and return the relevant paperwork and fees promptly so that we can ensure your space. I know we all dislike paperwork but it is a vital part of the process. If you have any questions about registration, please do not hesitate to ask. We are here to make the process as easy for you as possible.
If you have friends who are looking to enroll their child in school for the 2020/21 school year, please direct them to our Open house which will be on Saturday March 21st from 9am – 1pm. Of course they are always welcome to call the school to set up an alternative time to tour.
Thank you as always for all that you do to support our school and to keep our school safe.
Regards,
Tara
---
2 – Read Across America Day!
6 – Parent's Appreciation morning.
8 – Daylight Saving Time (move those clocks forward 1 hour)!
13 – National PI Day (actually the 14th)! Join us for Pie at pick up!
17 – St. Patrick's Day! Wear Green!!
19 – First Day of Spring!
21 – Open Enrollment for Summer Camp & the 2020-2021 school year @ 9am-1pm (open to the public to register for available spaces).
21 – Open House (10am-1pm).
23 – Memorable Moments Photography – Rooms 1, 2, 3, 4, 5 and 12.
24 – Memorable Moments Photography – Rooms 9, 10, 11, 6, 7 and 8.
30-April 3 – Western Week!
31 – Links to Learning Folders go home.
---
Registration Information for Current Chesterbrook Families
Paperwork for Summer Camp 2020 and the 2020-2021 School Year will be available soon for current Chesterbrook families.  At this time, you will able to register your child(ren) for the Summer Camp program and/or the upcoming school year.  This is also the time to register any siblings that meet the age requirements of the school.  If you have any questions, please contact Tara, Andrea or Ramona.
_________________________________________________
Registration Information for Future Chesterbrook Families
Please join us on Saturday, March 21st
Open Enrollment (9:00am – 1:00pm)
Open House (10:00am – 1:00pm)
This is the day to register your child(ren) for any Summer Camp and/or 2020-2021 School Year spaces that will be available.  Be prepared to complete the required school paperwork and pay the registration, activity and one week's deposit.  If you have any questions, please contact Tara, Andrea or Ramona at (803)699-9988.
---
SCHOOL SPOTLIGHT
Monday, March 2nd – Wear Stripe Day!
Tuesday, March 3rd – Dress like your favorite Dr. Seuss character!
Wednesday, March 4th – Crazy Hat/Hair Day!
Thursday, March 5th – Mismatched or Crazy Sock Day!
Friday, March 6th – School Wide Pajama Day!
**(No uniforms this week if your child is participating in the dress up days!)
_____________________________________________________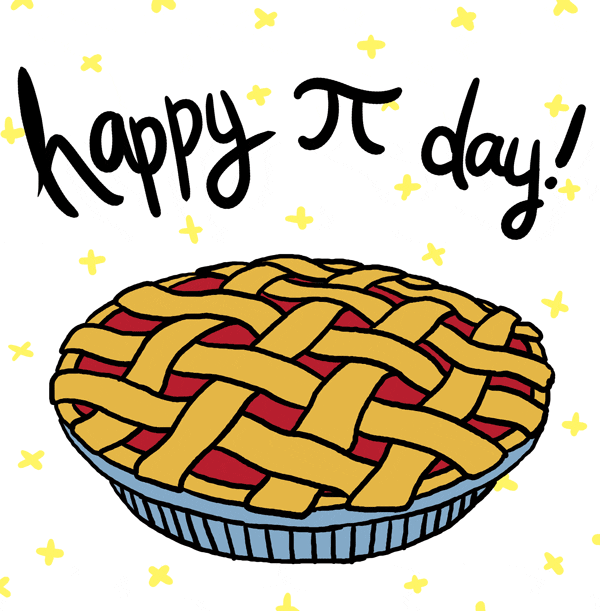 Friday, March 13th
(actual day is March 14th)
Join Us for Pie at pick-up time!!
_________________________________________________________
Monday, March 30th – Wear a cowboy hat!
Tuesday, March 31st – Wear a bandana!
Wednesday, April 1st – Wear boots!
Thursday, April 2nd – Wear a vest and/or plaid shirt!
Friday, April 3rd – Dress like a Cowboy/Cowgirl!
**(No uniforms this week if your child is participating in the dress up days!)
---
Resources
LIKE US ON FACEBOOK!! We invite you to "like" our page at www.facebook.com/ChesterbrookAcademy where we'll be providing our fans with regular educational tips for children from preschool to 8th grade and the opportunity to network with fellow parents. We would love to have your participation in this forum and encourage you to continue to check our school website for local updates specific to our own school. We look forward to having you as part of our Facebook community!
Chesterbrook Academy & Queensboro Apparel Company: If you are interested in ordering Chesterbrook Logo apparel for your child(ren), please view our online store. You may notice all the wonderful colors available, but please keep in mind that Chesterbrook Academy uniform colors are Navy, White and Forest/Dark Green.
---
Reminders For Parents
Tuition: Parents, please understand the importance of paying your tuition & paying it on time! Payments are due every Friday for the coming week. Late fees will be applied at close of business on Monday following the due date. Unpaid tuition, more than a week past due, will result in immediate dis-enrollment. If you have any questions, please see Tara, Andrea or Ramona in the front office. Thanks in advance for your cooperation.
Contact Information: Please be sure that all home, work, cell and pager numbers and any other contact information is up to date in your child's file. This helps the staff at Chesterbrook have every available option to contact the parent(s) in the event of an emergency.
E-Mail Addresses: Please update your email addresses with the front office in order to receive important information about upcoming and/or emergency events from the school. We can send email notifications to more than one email address.
School Operating Hours: This is a friendly reminder that Chesterbrook's hours of operation are 7:00 am – 6:00 pm, Monday thru Friday. Half day hours of operation are 8:30 am – 11:30 am. The late pick up fee is $15 per child for the first 15 minutes and an additional $15 per child for each quarter hour after the regularly scheduled pick up time. Also parents, if you are running late and its close to closing time, please be sure to give the school a courtesy call.
Entry & Exit Doors: ** DO NOT USE THE BACK DOOR FOR ENTRY TO THE SCHOOL!!!** As you all know there is a code required for entry to the school. Please be sure to limit the code to family members and/or friends that are picking up your child(ren) on a regular basis. Do not give the code to your child(ren). In addition, everyone should use the front entrance for drop off and pick up. We advise strongly not to let individuals in the side entry door, as this person may or may not be a Chesterbrook parent or other family member. The side door is to only be used as an exit. This guarantees the safety of Chesterbrook Academy students and staff. Thanks in advance for your cooperation in this matter.
Parent Ambassador Program: Spread the word about our school and save on your child's tuition! Refer a new family to our school and you could earn a free week of tuition. For more information on our Ambassador Program, see your school's principal. The current referring Chesterbrook family will receive a discount after the referred child has attended full time for 3 months. Discount applies to the tuition of the oldest child in the referring family.
---
For Parents & Teachers
NUT FREE SCHOOL: We have several children enrolled at Chesterbrook Academy with severe nut allergies. Please do not send your child to school with food containing any type of nut products.
Prescription Policy for Chronic or Allergic Conditions:
** WE CANNOT ADMINISTER OVER THE COUNTER MEDICATIONS TO YOUR CHILD**
Medication may be brought in for chronic or life threatening medical conditions. All medications must be in their original container with the prescription label attached to include the proper administering time(s) and dosage to be given. For the use of a nebulizer, a letter or note will be required from your child's doctor's office stating time(s) to be administered and the tubule dosage to be given. In addition, an "Authorization to Administer Medication Form" must be completed and turned in by the parent. Please see Tara, Andrea or Ramona in the front office if you have any questions or concerns.
Weather Policy: In the event of severe weather, we will make every effort to open on schedule and to remain open during the course of our regular hours of operation. In the event that severe weather requires us to close our school, delay our school or close early, parents will be notified initially by e-notify. Please make sure we have your most current email address and that you have added us to your address book so our message does not go to spam. In the event that your employer will not allow you to receive email at work, please provide us with an alternate email address for you. Parents may also call the school's voicemail at 803-699-9988 and listen to the prerecorded message by 5:30 a.m. for information regarding the operating hours. Information will also be posted to the school's website which is http://Wildewood.ChesterbrookAcademy.com. You can also tune into WIS channel 10 and/or WLTX channel 19 for closing and/or delay information.
**Chesterbrook Academy DOES NOT follow the schedule of Richland School District 2 during weather delays or closings**
Illness Policy
A parent of a child that is determined to be ill shall be notified immediately. The child must be picked up within an hour of notification. No child shall be allowed to remain at school with the following conditions:
Elevated Temperature (100 degrees or higher)
Vomiting and/or Diarrhea
Conjunctivitis (Pink Eye)
Head Lice
Other Communicable Diseases (ie. chicken pox, strep throat, etc.)
Student Pick-Up
Student Pick-Up: Parents, please be sure to inform the teachers and/or front office if another family member or friend will pick up your child. This applies to names that are on your list as well as names that are not. If it will be the first time the family member or friend picks up your child, please remind them to bring in their drivers license when they come in. This is very important to insure the safety of your child(ren).
---
Student
6 – Rylen Corbett
7 – Viraj Chadha
2 – Hampton Vernon
3 – Royal Monroe
10 – Brooklyn Holmes
11 – River Strickland
15 – Millie Canfield
16 – Sidney Mercado
18 – Onna Evans
21 – Navish Sindhi
23 – Stephen Funny
24 – Emily Thomas
26 – Madison Hardy
29 – Charlotte Almeida
30 – Hunter Keyes
30 – Syan Patel
31 – Kennedy Gayton
31 – Rian Sangal
31 – Harsaaz Singh
---
From the Education Department 
Lauren Starnes, PhD – Director of Early Childhood Education