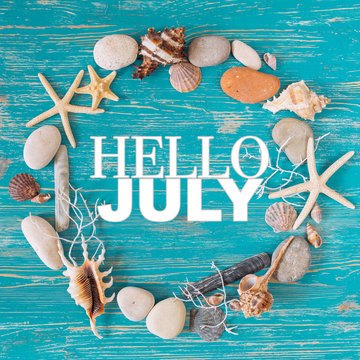 Summer is in full swing and we are having a great time teaching and learning with our students! This month we are celebrating Independence Day and campers are jumping into action, playing games, exploring nature, being creative, and participating in other fun summer-themed activities. We can't wait to see what the rest of the summer holds for us.
Sincerely,
Latash Long, Principal
Yasmine Newsome, Assistant Principal
Summer Camp Reminders 
You should have received a copy of our summer calendar via Links 2 home listing all upcoming activities and events. Changes will be communicated through Links 2 Home. On Friday's campers can arrive to school wearing their camp t-shirt. Please make sure you apply sunscreen in the mornings.
Health and Safety Measures
 The health and safety of our children and families is always our highest priority. To mitigate the risks of COVID-19 while children are in our care, we have adopted additional health and safety measures based on CDC guidelines, state and local regulations, and the American Academy of Pediatrics. Visit our school website to learn more information.
For more information please see our Parent Handbook or reach out to a member of our administrative team.
* We are a peanut free school.
* If your child is sick, we will adhere to our sick policy.
* Please make sure to check your child's cubby and/or mailbox for important information.
Our school does not follow the local elementary school schedule as we are open more days each year. For the 2021-2022 school year the days we are closed are:
Labor Day
Veteran's Day
Thanksgiving Day
Black Friday
Christmas
New Year's Day
Memorial Day
President's Day
Independence Day
Links 2 Home App 
We know that summer is a busy time for our families, and want to communicate school happenings as clearly as possible to ensure that no one is left out. As a reminder, daily reports are sent via email each day, but our Links 2 Home app keeps all school communications in one place and is always accessible. The app also allows to you communicate absences to your child's teacher, leave drop-off notes, and read teacher and administrative notes in detail. If you're not a current app user, we encourage you to visit the Apple App Store or Google Play Store to download the app today. You will need to login with the email address you use for Alma. Please let us know if you have issues logging into Links 2 Home!
Love Our School? Review Us!
In today's connected world, many families turn to online reviews to learn more about the reputation of schools. Just a reminder that you can find our school on Facebook, Google, Yelp and other online directories. We'd love more families like yours, so please consider spreading the word about our school.
Splash Days 
We have several water play days planned for our students this summer and we can't wait for your child to participate! Every Wednesday is water play! Children should come to school in their swimsuit (with swim diaper where applicable) and with a towel and a change of dry clothes. On splash day, please apply sunscreen to your child before you drop them off.
Important Dates  
July 5th—CLOSED FOR INDEPENDENCE DAY
July 19th- July 30th Kids Helping Communities Book and Clothing drive
Click on the link to view our July Summer Camp Calendar
July 31st – Monthly folders go home
Parents are now able to access Links to Learning information that includes parent letters and each month's Links to Learning activities build on the month before, connecting previously learned skills with new learning. Please click on the link below.
Education Article: