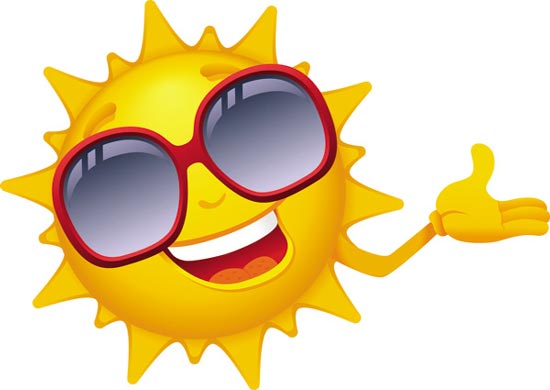 A Message from the Principal:
WOW, where did the school year go? Summer is just around the corner and we are gearing up for a variety of fun-filled "Passport to Adventure" experiences! Please feel free to pick up a preschool calendar located at our summer display. Above and beyond fun summer plans, our Links to Learning curriculum will continue to offer skill based lessons that are unique, age-appropriate and brought to life in fun imaginative ways. All age groups will participate in activities designed to deepen their understanding of the world around them, while preparing them for the upcoming school year.  In addition, graduating Pre-Kindergarten students attending this summer will continue to strengthen skills necessary for a successful start to Kindergarten, by participating in the Summer 2015 "Kindergarten Kick-Off" program. We want to be sure our graduates are confident and prepared for the opportunities they will face in their academic future. On that note, we are so amazed at the growth and academic success our Pre-K students have shown, but are sad to let them go. We hope to continue to see them grow when they join us during summer, winter and spring breaks for camp. We also offer camp for teacher work days throughout the school year. We don't have to say goodbye, just see you soon!
Our Pre-Kindergarten graduation fundraisers have been fabulous!  Thank you to ALL Chesterbrook Academy families for contributing your time and support in making sure our graduates have a wonderful ceremony. These annual fundraisers not only make it possible for us to celebrate this special milestone in our Pre-K students lives, but also allow us to spoil our graduates and families on their special day!
PARENTS OF VPK EXT/FULL TIME STUDENTS – Please see Ms. Pezzullo about your invoice before submitting your tuition payment for June. VPK ends on June 3rd. If your child is attending over the summer months your tuition will need to be prorated for the last three weeks of June. If your child is only attending for the first week in June, tuition for this week must be paid prior to graduation.
With so much going on this month, please read below so you are aware of upcoming June events.
Once again, thank you for sharing your beautiful children. We are grateful that you have chosen Chesterbrook Academy for your child's early education!
Have a Great Summer!

Melinda Willey, Preschool Principal
Nicole Pezzullo, Preschool Assistant Principal
…………………….
JUNE 2015 EDUCATION ARTICLE
Recommended Reading Adventures for Summer
…………………….
PRESENTING…
Our 2015 Pre-Kindergarten Graduates!
WE ARE SO PROUD!
…………………….
SCHOOL CLOSED
Friday, June 5th

…………………….
Our Kids are Growing Up!
Summer Student Transitions
Monday, June 8th

Summer student transitions will take place on Monday, June 8th. These changes are for Summer only. New school year transitions will take place on Monday, August 17th. You will be notified in advance prior to both transition periods.
…………………….

2015 Elementary Summer Camp Information…Under Programs Tab…Camps

…………………….
Up-cycle wish lists and drop-off station are located in the front lobby.
…………………….
June Scholastic Book Club
June 8th – 19th
Book club flyers and order instructions are located on the front desk.
…………………….

…………………….

Every Wednesday – Beginning June 17th
Individual group times are posted on classroom doors.
…………………….
Happy Father's Day!
Doughnuts with Dad
Friday – June 19th
8:00am to 10:00am
You deserve a treat for all you do!
Please join us in the front lobby for a doughnut and coffee or juice.
…………………….
Seasonal FUN!
Sign-up sheets are located in your child's classroom.