A Message from the Principal:
Dear Parents,
Summer is in full swing at Chesterbrook Academy!  Students have done well with transitioning to the next level and are keeping busy with new and exciting summer activities. It's been fun having our elementary age campers on campus and we are thrilled they are having a great time making new friends while discovering Treasure Coast attractions. Be sure to pick-up a summer calendar (preschool/elementary) to stay connected with your child's summer adventures.
Our Up-Cycle station is filling up! Thank you for taking the time to support our earth friendly summer!
Although in summer mode, we as early childhood educators continue to look ahead and plan for the upcoming school year. Our Links to Learning curriculum has always provided children with a well-rounded educational foundation. To stay current with the latest research and remain ahead of early education standards our teachers will be attending summer trainings to sharpen their teaching skills.
July marks the beginning of our new fiscal year, which means there will be a small percentage increase in tuition effective July 1st. A 2015/2016 tuition rate sheet will be posted at the front desk. If you have any questions, please let us know. Tuition is due the 1st business day of every month. A $25 late fee will be automatically applied to all outstanding tuition invoices on the 5th business day of every month. If you have elected to pay your tuition in 2 installments, a $10 fee will be added to your tuition total. Payments must be made on the 1st & 15th business day of each month to avoid a late fee of $25.
Enjoy a Happy & Safe 4th of July,
Melinda Willey, Preschool Principal
Nicole Pezzullo, Assistant Principal
…………………….
Patriotic Tie-Dye Day!
Monday, June 29th
Please send your child to school with (1) solid white T-shirt.
All students (including campers) will participate in a fun hands on activity by tie-dying white T-shirts in patriotic colors. These cool shirts will be worn  during our 4th of July School Parade.
…………………….
Hooray for the USA Parade & BBQ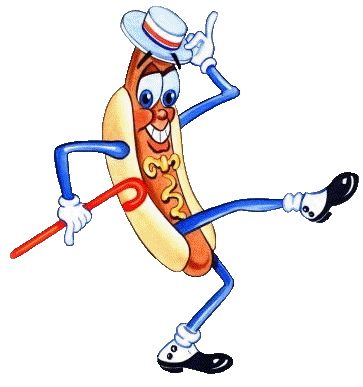 Thursday, July 2nd – 10:30am
Families & Friends are welcome to join in on the FUN!
WEAR RED, WHITE & BLUE!
…………………….

SCHOOL CLOSED
Friday, July 3rd
…………………….

SNAPSHOT…
New Discoveries! Great Friends! Fun Times!
…………………….
Our students build the foundation they need for a lifetime of learning! Read how imaginative learning adventures teach our children to use real-world STEM skills to problem solve.
…………………….
Every Wednesday 
Individual group times are posted on classroom doors.
…………………….
Every Friday
Sign-up sheets are located in your child's classroom.
…………………….
…………………….

Sick Policy
The purpose of our sick policy is to reduce the spread of illness among children and to encourage full recuperation of sick children before they return to school. We depend on parents to assist us in maintaining a safe and healthy environment for all of our children. We reserve the right to send home any student who shows signs of illness at school. Any student who becomes ill at school will be made comfortable until his/her parent can be notified and the student is picked up from school. A parent must pick up the ill child within one hour of notification. A sick child must stay home where he/she is most relaxed and comfortable. Children may be sent home if they have any specific symptoms as listed below. In addition, a child must be free of all of these specified symptoms for at least 24 hours before he/she can be returned to school. These symptoms are as follows:
• A fever of 101 degrees or more
• Vomiting within the previous 24-hour period
• Diarrhea within the previous 24-hour period (including recurring episodes of diarrhea at school)
• A heavy nasal discharge indicative of infection
• A constant cough or sore throat
• Fussy, cranky behavior and generally not himself/herself
• A skin rash, excluding diaper rash
• Head lice
• Symptoms of a communicable disease
A child may return once he/she has either been seen by a doctor or that the illness is not contagious. (A doctor's clearance may be requested).